Friendly and fun-loving, exotic and tropical, cultured and historic, Thailand radiates a golden hue from its glittering temples and tropical beaches to the ever-comforting Thai smile. Ten things you may not have known about Thailand.
1. Thailand houses close to a 67 million people hence it is the world's 20th most populous country.
2. Did you know what's Thailand's official name? Its full ceremonial name has has 169 letters named as Krungthepmahanakhon Amonrattanakosin Mahintharayutthaya Mahadilokphop Noppharatratchathaniburirom Udomratchaniwetmahasathan Amonphimanawatansathit Sakkathattiyawitsanukamprasit. Making it the the city whose name .
3. Beating London's record is the city of Thailand as the world's most visited city, according to the Global Destinations Cities Index.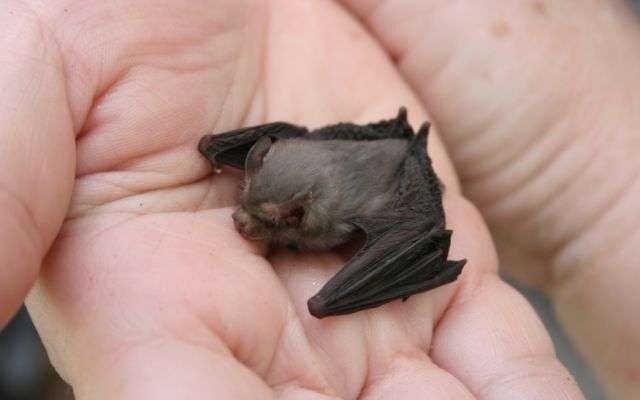 4. the world's smallest mammal called Kitti's hog-nosed bat is found in Thailand weighs just two grams.
5. Iceland being the most friendliest city. Thailand is the 13th friendliest country in the world according to the World Economic Forum.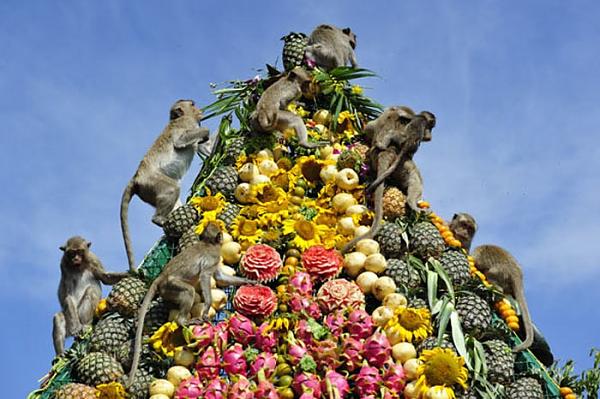 6. The annual Monkey Buffet is one of the country's most unusual festivals, held in front of the Pra Prang Sam Yot temple in Lopburi province. More than 600 monkeys are invited to feast on over two tonnes of grilled sausage, fresh fruit, ice cream and other treats. It's a way the locals seem to be thanking the monkeys inhabiting the village and bringing thousands of tourists each year.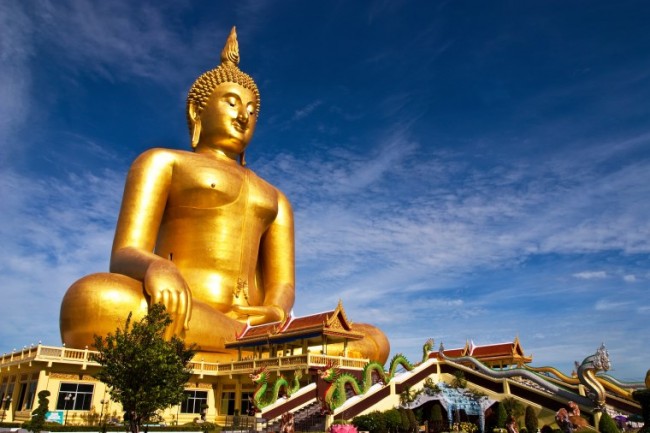 7. Thailand is home to The Great Buddha statue which is the world's ninth tallest statue situated at the Wat Muang Monastery in Ang Thong province. It also has the world's highest stupa – Phra Pathom Chedi at 127 metres. The country's tallest building is the Baiyoke Tower II in Bangkok – it is the world's 80th tallest at 304 metres.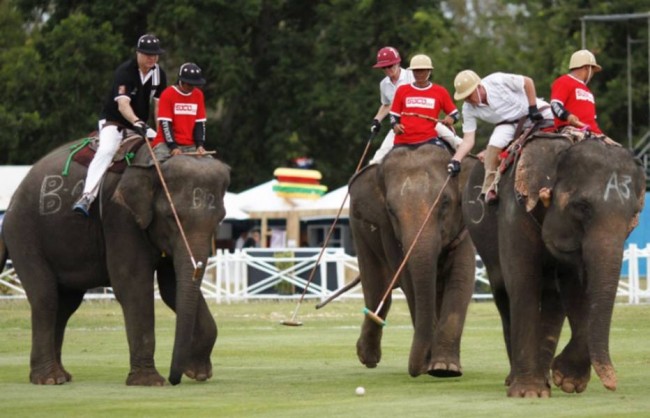 8.  Ever heard of playing polo with an elephant? Guess what Thailand has this weird game of Elephant polo which is a popular pastime.
9.  If you criticize the monarchy, you're in for some serious trouble. It is strictly against the law to do so.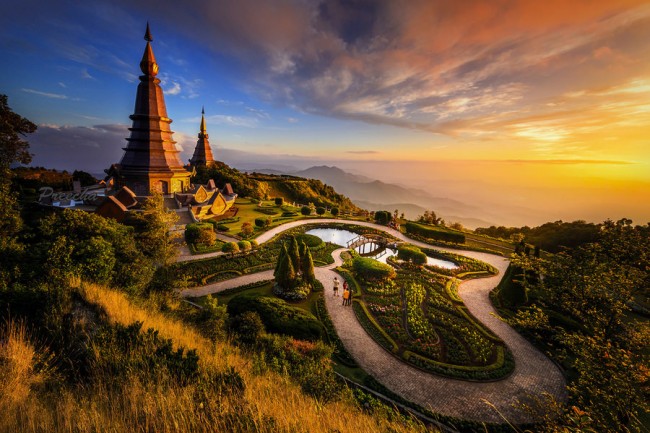 10. Thailand's highest point is Doi Inthanon (8,415ft/2,565m above sea level) in the Thanon Thong Chai mountain range.
Source: telegraph.co.uk